New Greens at Isleta, New Bunkers at Sandia
There are big changes at some of Albuquerque's golf courses as managers prepare for the 2016 golf season, which started early thanks to a warm February and will get rolling by April 7, when The Masters tees off at Augusta National Golf Club.
Here's what's new for 2016:
Isleta Eagle Golf Club
Isleta is in the second year of a three-year greens-rebuilding project. The Arroyo Nine of the 27-hole facility was rebuilt last year. The Lakes Nine is being done now, and the Mesa Nine will be resurfaced starting in the fall, said Director of Golf Mike Ciolek.
The new greens are seeded with Dominator, a bentgrass hybrid that is more drought tolerant and less susceptible to disease than the old greens' Pencross bentgrass. The putting green is being relocated to the west side of the clubhouse, and the practice green on the north side of the building is being converted to a chipping green, Ciolek said.
Sandia Golf Club
A coursewide bunker rebuilding project is almost finished. The process, known in the industry as the "Better Billy Bunker" method, involves removing all sand, installing a layer of pea gravel sprayed with a polymer to stabilize it while remaining water permeable, and layering new sand on top.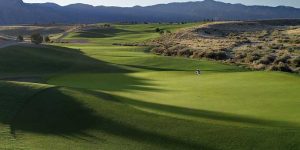 The method eliminates the need for plastic or geo-textile liners, which get snagged by bunker rakes and deteriorate when edges are exposed to sunlight. "It makes for good drainage and no contamination from the soil below," said Matt Molloy, Sandia's general manager and director of golf.
Sandia has new fleet of Club Car carts with the Visage GPS system with the ability to communicate with the golf shop and snack bar and display real-time tournament scores. A new forward tee has been installed on No. 6, the driveable par 4 on the southwest corner of the course, that eliminates the forced-carry tee shot and allows the hole to be played as a par 3.
Last year, Sandia built a special events pavilion next to the clubhouse and spa for weddings and meetings that can hold up to 325 people.
Cochiti Golf Club
The turnaround continues at the Robert Trent Jones Jr.-designed golf course under CEO Ken Blake and Director of Operations Mark Swanson. The tribe's investment of $300,000 in new maintenance equipment four years ago is being followed by another $300,000 purchase of Jacobsen equipment this year.
A testament to Cochiti's turnaround was its selection as the venue for the 2016 New Mexico-West Texas Open, the state's premier amateur championship, to be held June 24-26. "They came to us about hosting the event, which says a lot," Blake said.
Maintenance practices under Supterindent Leon Trujillo played a big part. In addition to mowing, verti-cutting and rolling his greens, this season Trujillo will be grooming them, which involves a final mow with a special attachment that stands the grass up vertically before it is cut to deliver a more uniform final surface.
Cochiti is getting a new fleet of EZ Go golf carts. The golf shop is adding more equipment brands and plans an aggressive golf equipment marketing campaign to fill the gap left by the closure of Albuquerque's Golf Mart this past fall.
Santa Ana Golf Club, Twin Warriors Golf Club
Santa Ana has new Yamaha golf carts with the Visage GPS system, and all sand bunkers at the 27-hole Santa Ana facility and its 18-hole sister course, Twin Warriors, have been renovated.
"Significant precipitation during the winter has us heading into March with excellent conditions at both Santa Ana and Twin," said Derek Gutierrez, general manager and director of golf.
Monthly demo days to showcase new golf clubs will be held through the spring and summer, Gutierrez said. Both courses are offering the Nike N7 line of apparel, shoes and accessories.
Twin now offers a $25 nine-hole rate on Saturdays and Sundays, with players starting on No. 10 for the first two hours of the day.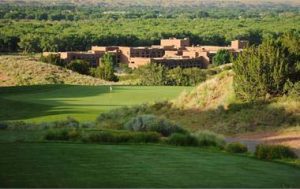 Four big-screen TVs have been installed in the Wind Dancer Bar and Grill and two on the covered clubhouse portico. The Wind Dancer will offer a new menu and a new selection of beers starting in April. The on-property Prairie Star restaurant will feature beer and wine pairings with dinner, and its Friday night music events will resume on April 29.
UNM Championship Golf Course
UNM will host the 2016 NCAA Division 1 Men's regional tournament May 16-18 and the Division 1 Women's regional in May 2017, said General Manager Adam Roybal. The course is fielding a PGA of America Junior League Team, the golf equivalent of Little League baseball. UNM is making a marketing push to recruit New Mexican players over 55, Roybal said.
Desert Greens Golf Course
Another 4 acres of grass is being xeriscaped to reduce water consumption, bringing to 16 the total acreage of turf removed in the past few years. Replacing it will be crusher fine and drought-tolerant native plants. Work is under way to construct new forward and senior tees. The grill has been converted to an indoor-outdoor facility through installation of retractable garage doors, said Head Professional John Kienle.
Paa-Ko Ridge
Paa-Ko Ridge Golf Club enters its 16th year listed in Golf Digest's "Top 100 You Can Play" list, thanks to its award-winning layout and tremendous conditioning. General Manager Rob Murray was the superintendent who grew in Paa-Ko in 1999 and 2000.
Paa-Ko's sub-alpine setting at 6,500 to 7,000 feet above sea level means Paa-Ko opens a little later and closes earlier each year. Its routing through a pinon and juniper forest makes a player feel at times that he's playing the only golf hole in the world. Tip: Paa-Ko has three nines, and the third nine is called -19-through-27 to distinguish it from the original 18. Call ahead to find out which routing you'll be playing.
City golf courses
The big news at Albuquerque's four municipal courses is a controversial change of management at Ladera Golf Course.
Ladera will be operated by Espinoza PE & Golf, a company organized by long-time Arroyo Del Oso pros Bill Harvey and Gerome Espinoza, whose bid won a city competition to replace West Side Golf. That company, owned by Ladera operators Sam and Wright Zimmerly, saw its seven-year contract expire on Dec. 31.
Although there is no ill will between the Zimmerlys and the newcomers, the Zimmerlys are likely to file suit against the City of Albuquerque over the change. They argue that for more than a decade, they were saddled with an unplayable course thanks to the city's benign neglect and were nearly driven into bankruptcy.
Poor conditions at Ladera, which is maintained by City of Albuquerque maintenance crews, led the course to be dropped from the rotation of the City Men's Golf Championship for several years. Only after a $2 million renovation completed last year will the course return to the rotation this summer.
Dan Vukelich, former editor of Sun Country Golf magazine, in Albuquerque, N.M., is the editor of ABQ Free Press, an alternative newspaper. He is a member of the Golf Writers Association of America and the Golf Travel Writers Association. Reach him at dan@freeabq.com.