It will be a sad day for golf when 25-time PGA Tour winner Johnny Miller leaves the broadcast booth during coverage of the Waste Management Phoenix Open this Saturday.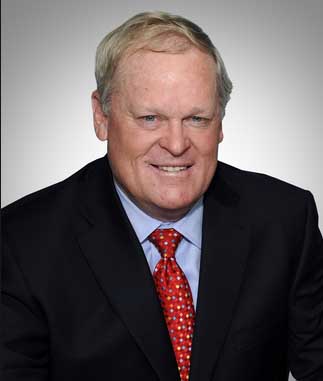 Miller, who turns 72 in April, is stepping down after 29 years as the resident curmudgeon on NBC's PGA Tour broadcasts.
In his time in the booth Johnny Miller has not been shy about calling a shank a shank or criticizing a poor decision by a player.
Johnny Miller is being replaced by Paul Azinger, who some in the golf media worry will be more of a cheerleader than a critic.
Saturday's coverage of the Waste Management Phoenix Open will celebrate Miller's three decades in the 18th tower through special tributes and reflections from the Stadium Course at TPC Scottsdale, NBC Universal said.
The event will be broadcast live on KOB-TV Channel 4 from 1-5 p.m. MST Friday and from 1-4 p.m. Saturday and Sunday.
Johnny Miller Record
Johnny Miller won two majors, the 1973 U.S. Open at Oakmont Country Club near Pittsburgh and the 1976 British Open at Royal Birkdale in  Southport, Merseyside, England. In all, he won 35 professional golf events.

For years, as a favor to the late Roger Cox, former owner of Paa-Ko Ridge Golf Club, he conducted annual clinics at Paa-Ko.
His candor in the broadcast booth made him controversial, as in 2008, when during a playoff between Tiger Woods and Rocco Mediate at Torrey Pines, Miller referred to Mediate as  "looking like the guy who cleans Tiger Woods' pool."
The Bluntness of Johnny Miller
While his bluntness has angered some players on tour, it has gained Miller respect among golf fans.
In an email to the website the Morning Read, a daily golf e-newsletter, reader Ross MacDonald of Cambridge, Ontario, wrote: "A bunch of us were sitting around our club last fall when it was announced that Paul Azinger would be taking over for Johnny Miller as NBC's analyst. Great, we sighed. Just another reason not to watch golf on television."
Gary Van Sickle, a former Sports Illustrated golf writer now writing for the Morning Read, wrote:
"[Johnny Miller] hasn't lost much off his fastball, he still paints the corners of the plate with insights like no one else, and as far as being the No. 1 golf analyst in TV history, he retired the trophy a long time ago."
In 2012, Johnny Miller revealed that Tiger Woods once asked him to be his coach. Woods asked if Miller would give him lessons after Jack Nicklaus had told Woods that Miller was "the best short iron player ever." Miller said that he declined the offer because of his commitment to NBC Sports and a desire to spend time with his children and grandchildren, according to Wikipedia.
Miller won the 1975 Phoenix Open, then played at the Phoenix Country Club. In 1987, the Phoenix event moved to the Stadium Course at the TPC Scottsdale. The Waste Management Phoenix Open, which bills itself as "The Greatest Show on Grass," is now the largest golf event in the world. It set a record with 719,179 people in attendance from Monday through Sunday in 2018.
The 16th Hole
What started as a bunch of rowdy Arizona State University students on a ridge near a beer stand south of the Par 3 16th hole eventually morphed into a fully enclosed Roman Coliseum-style arena in which rowdy fans in multi-story grandstands that surround the hole heckle and cheer players — even as they make their shots.
Most recently, players have taken to appeasing the crowd by tossing souvenirs into the grandstands. Players who hit it close are cheered while players who miss the green are booed. The crowd chants "Tip your hat" to players who make good shots and boo those that don't tip their hat.
In 2001, Andrew Magee made a double-eagle hole-in-one on the 332-yard Par 4 17th hole. Magee's drive was longer than he expected and hit the putter of Tom Byrum, who was playing in the group ahead, and caromed into the hole.
In 1999, on the Par 5 13th hole, Tiger Woods enlisted the help of at least eight members of the gallery to move a one-ton, steamer-trunk-sized boulder as a "loose impediment" so he could get a clear shot and go for the green in two, where he one-putted for a birdie.