New Mexico's Largest Morning Daily Loses Veteran Editor
Mark Smith, a familiar name to New Mexico basketball and golf fans, has left the Albuquerque Journal.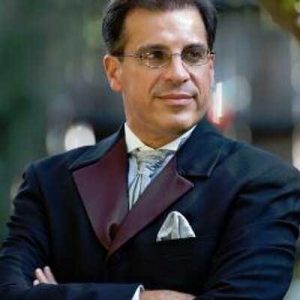 Smith, 60, assistant sports editor of the state's largest daily, left in mid-December. He declined to discuss the circumstances of his departure, citing a confidentiality agreement with the newspaper.
"We had a difference in philosophy," was all he would say. Journal Editor Karen Moses responded to an emailed request for comment by writing, "We wish Mark the best and will have no further comment."
Smith is best known to New Mexico golfers as the beat writer on the state's amateur and professional golf scenes. He covered the Albuquerque City Men's Golf Championship 38 times in its 76 years, an accomplishment that led organizers to put his name on the event's official trophy on display in the Los Altos Golf Course trophy case.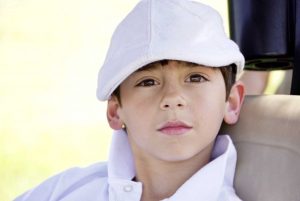 Smith is taking stock of what the job market can offer a 60-year-old former sports journalist.
"I know it sounds corny, but I'm really looking to spend some time with my family," said Smith, the husband of wife Robyn, a teacher and former Journal copyeditor, and father of 7-year-old Brock. "The difference between 60 and 7 is a big one, and I want to enjoy every minute," he said.
In his time at the Journal, Smith covered the World Series, an NBA championship, a Final Four and countless lesser sporting events, including the the New Mexico Open, San Juan Open and state amateur championships.
During his time covering the City Men's, Smith saw Notah Begay III, Tim Madigan and Tim With win the event multiple times.
Smith started with the Journal as a freelancer in the early 1980s. He eventually went to work as assistant sports director for KOB-TV Channel 4 before returning to the Journal and taking the role of the newspaper's lead reporter covering the University of New Mexico Lobo Men's Basketball Team. He also has done stories for ESPN and CNN.
Smith eventually was promoted to assistant sports editor, a position in which he developed the newspaper's golf coverage. During golf season, he produced a one-page golf section each Thursday. In one memorable piece, he wrote about tearing ligaments in his knee after he dangled his foot from a moving Ladera Golf Course cart and it got caught between the cart and a concrete curb.
"My foot got dragged backward under the cart and was pretty mangled," Smith said. He declined immediate emergency transport to the hospital and tried to play  several holes at Ladera on one foot before the pain became too great.
"I was embarrassed they would ask me how I hurt my knee and I'd have to say I ran over it with a golf cart," he said. He sought treatment the next day.
"Since then, half a dozen people, including high-level players, have told me the same thing happened to them," Smith said. He said his son continually warns him about dangling his leg from a golf cart.
Dan Vukelich, former editor of ABQ Free Press and Sun Country Golf magazine, is editor of NewMexicoGolfNews.com. He is a member of the Golf Writers Association of America and the Golf Travel Writers of America. Reach him at dan@newmexicogolfnews.com