Skip the Ticket Counter
If you're tired of schlepping golf clubs through airports, rental-car centers and hotel lobbies, help has arrived.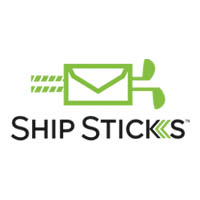 ShipSticks is a rapidly growing company that ships golf clubs door to door from your home or office directly to a golf course, hotel, resort or any other address you designate.
Cost? Details in a moment, but the short answer is: less than what you'd pay to ship your clubs yourself via UPS or FedEx, and more than what most airlines charge for a first checked bag. The true value lies in the freedom to waltz through airports with carry-on luggage only.
ShipSticks has bulk rates with both FedEx and UPS. Both services would require you or me to box our clubs, insist on selling us a cardboard box or charge us extra for shipping them without a box. But for a ShipSticks shipment, they'll accept an unboxed, hard-sided golf travel case or even the wheeled version of a soft Club Glove travel cover.
If want or need the protection of a cardboard box, ShipSticks will give you one for free. While scheduling a trip to Baltimore, a company rep looked up my ZIP Code and suggested I pick up a box at Albuquerque Country Club, one of many clubs with whom they have a relationship.
ShipSticks scheduled a firm UPS pickup at my house. The day before I left Albuquerque I received an email confirmation that my clubs had arrived at my cousin's condo in the Inner Harbor. On the morning of my flight, I skipped the ticket counter. At the other end, I walked past the baggage claim without stopping and enjoyed a hassle-free ride on Baltimore's light rail, a carry-on bag slung over my shoulder.
While Southwest Airlines still has no first- or second-bag fees, most airlines charge $20 to $33 for the first bag, and $20 to $35 for the second bag. A third bag can set you back anywhere from $50 to $150. By contrast, ShipSticks charges $39 to $59 one-way for four-day service between most cities in the continental United States. For a lot more money, they'll ship golf clubs overnight.
The company offers rock-solid pickup and delivery dates, plus online tracking. All rates include $1,000 in coverage for loss or damage, and $200 in free "consequential insurance" – a fancy term that means they'll cover the cost of rental clubs if your bag arrives late.
Here are some detailed cost examples: For clubs traveling between Albuquerque and the TPC Stadium Course in Scottsdale, the two-day rate is $39 one-way. Between Albuquerque and Torrey Pines Golf Club in La Jolla, Calif., the three-day rate is $49 one-way. Between Albuquerque and Doral's Blue Monster in Miami, the four-day rate is $59 one-way.
Keep that in mind the next time you need to bug out for the nearest sun-soaked fairway.
Dan Vukelich is editor of NewMexicoGolfNews.com and editor and co-publisher of ABQ Free Press