Innovative, Affordable Golf Gift Ideas for Your Golfer
New Mexico Golf News is constantly on the lookout for new and interesting golf gift ideas. There's no better time to share them than the holidays. Here are some of the innovative and affordable golf gift ideas we've come across.
W. Barton Walker of Tempe, Ariz., owner of Jack Grace USA had a simple idea. What if golfers could swap out the look of their golf shoes on a whim. His company produces saddleshoe-style golf shoes with Velcro saddles that can be pulled off and replaced with a different color, pattern or design. Want to show your USA colors on Saturday, your camo colors
on Sunday and your Pittsburgh Steeler colors on Monday, simply tear them off and replace them. Thanks to the Velcro and small magnets, no tools are needed. The shoes com in white, black and grey with any in-stock color and go for $160-$170. Additional saddles, which
come in solids, prints and patterns and include laces, go for $40. Or even design your own saddle with your corporate logo or image. For the holidays, Jack Grace is offering holiday bundles of one set of shoes with three colored saddles for $149. jackgraceusa.com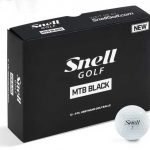 Dean Snell, the man who developed the ProV1, the TP5, TP Red, TP Black and the Project A golf ball, is selling his Snell three-piece MTB Black urethane-cover golf ball online for $26.99 a dozen. A dozen of the four-piece MTB Red ball also sells for $26.99. Snell says its balls offer Pro V1 performance at a fraction of the cost. A dozen Snells would made a great golf gift. snellgolf.com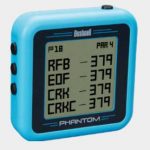 The Bushnell Phantom GPS rangefinder can display yardages for 36,000 courses in the U.S. and abroad. It comes with a clip to attach it to your belt or golf bag and a magnet to attach it to your cart. It's available for $99.99 and comes in four colors. bushnellgolf.com.
PGA Golf Club is offering guests at the 54-hole facility in Port St. Lucie, Fla., a 30 percent reduction in fees at its hi-tech Learning Center in return for a donation of an unwrapped toy worth more than $10 to Toys for Tots through Dec. 31. Instruction by PGA Professional instructors starts at $499 for half-day or one-, two- or three-day programs. pgavillage.com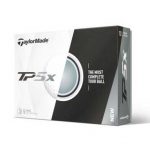 TaylorMade is offering its TP5 and TP5X golf balls for $34.99 a dozen, a $10 discount. The company has extended its free 2-day shipping on orders $50 or more until the end of the year. Use the code FREE2DAYSHIP code when ordering online. taylormadegolf.com