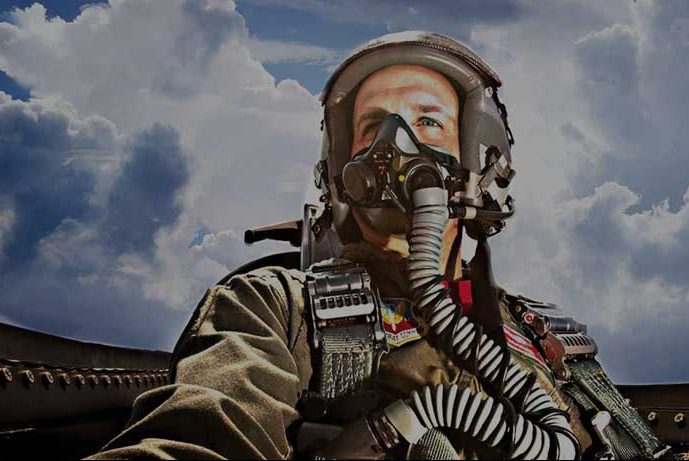 Folds of Honor Tournament Held at Twin Warriors
Aug. 3 Event at Twin Warriors has a Full Field
U.S. Marine Corps First Lt. Robert Bibeau of Albuquerque was wounded in Iraq in a roadside blast in 2008 that rendered him one of the many American soldiers who returned home with permanent wounds. After his return, the Folds of Honor charity helped him get his life back on track.
He left the Marine Corps as a captain with a traumatic brain injury and seven damaged spinal discs. When he came back to Albuquerque, he worked at Wal-Mart. Later, he opened the Mountain Path and Tai Chi Academy, 7849 Tramway Blvd. NE, but struggled to keep it afloat. His son thrived at a private school he couldn't afford.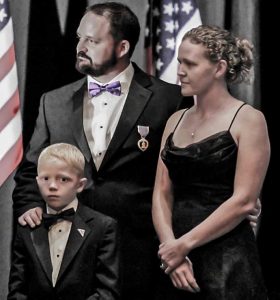 Bibeau applied for a scholarship through Folds of Honor, a nonprofit that raises funds for families with deceased or disabled veterans through golf tournaments.
Bibeau's family won the Children's Fund scholarship for veteran dependents, which provides grants for private school tuition, tutoring, homeschooling, or school uniforms for veterans' children in kindergarten through 12th grade.
"Folds of Honor really came through. On the financial side, it kind of saved our family, but he's the one who benefited from it the most," Bibeau said, referring to his 8-year-old son Jaxson who attends Hope Christian School.
Local Chapter Organized
Last March, New Mexico was designated a local chapter of Folds of Honor, which means 80 percent of the money raised in the state goes to qualifying New Mexico residents rather than going into a nationwide pool. Before New Mexico was a chapter, money raised at local Folds of Honor golf tournaments or other events went to the national organization and was distributed across the country.
"The Folds of Honor was filling a dire need," New Mexico Folds of Honor Chapter President Jim Quick said. Veteran services rarely cover education costs for family members of veterans, he said.
According to the Folds of Honor New Mexico Chapter's website, nearly nine of 10 veteran dependents don't qualify for federal scholarship assistance.
The state's budget for veteran services fiscal year 2019 is $18.7 million, New Mexico Department of Veterans' Services spokesperson Ray Seva said. The bulk of the budget, $14.5 million, goes to the 150-bed State Veterans Home in Truth or Consequences. None of it goes to education. The DVS helps veterans apply for the GI Bill, but doesn't provide any educational funding or grants, Seva said.
The DVS doesn't track information such as education level or poverty rates in families of deceased or disabled veterans, Seva wrote in an email to New Mexico Golf News. New Mexico's veteran population is nearly 160,000.
How Folds of Honor Began
A retired pilot in the National Guard, Dan Rooney, began Folds of Honor in 2007, creating a Memorial Day event called "Patriot Golf Day." Since then, the organization has grown to 16 local chapters across the United States. The nonprofit awarded 16,000 scholarships since it started, Folds of Honor Vice President Tony Biata said.
In 2008, just a year after Rooney founded the charity, the first Folds of Honor fundraiser in New Mexico was held at Twin Warriors Golf Club on Santa Ana Pueblo. The tournament generated $45,000 the first year, and has raised $126,000 since it began, Twin Warriors Golf Director Zach Hoefel said.
Hoefel held the first tournament as a memorial to his deceased father who was a generous donor to Folds of Honor. When his mother died, he added her name to the event. This year's Dave and Susan Hoefel Golf Tournament has a full field. It's set for Aug. 3.
Bibeau's career goal is to share with others in Albuquerque the martial arts discipline that helped him heal.
"We're the masters of our destiny," he said. "It's our choices that determine how we recover."
Sara MacNeil is a freelance journalist who previously worked as a staff reporter for ABQ Free Press