Here Are Some Stocking Stuffer Golf Gift Ideas
With the holidays upon us, here are a couple holiday golf gift ideas the folks at New Mexico Golf News came across: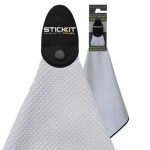 The "Stick-It Towel" is a microfiber golf towel with a removable silicone magnetic patch that can stick securely to a golf cart's roof support or the basket in the back. The magnet also allows a player to scoop it up using a clubhead without bending over. Available at Monument Golf.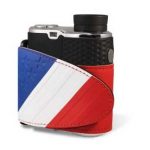 From the same people comes a custom-fitted rangefinder holster/strap with a magnet. Instead of reaching for your rangefinder in the cupholder or the dark recess of the cart's glove compartment, the strap/holster sticks to the roof support, meaning it's always within an arm's reach. A video on the Monument Golf site shows the magnet can handle the bumps of a high-speed cart ride. Straps are fitted to individual rangefinder makes and sizes and come in designer colors. $24.95-$29.95.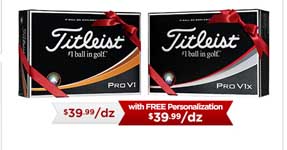 GolfBalls.com is offering free personalization on top brands with a promise of delivery by Christmas if ordered by Dec. 21. Brands on sale include Titleist Pro V1, TaylorMade TP5, Callaway Chrome Soft and Bridgestone TOUR B golf balls. GolfBall.com also is offering six-ball boxed sets that also feature customizable accessories including a bottle opener, poker chip set and classic divot tool. For more visit GolfBalls.com.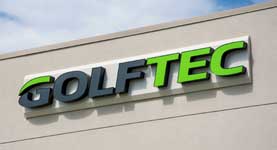 Golftec is offering Christmas deals at their indoor swing video analysis centers.. A custom TecFit club-fitting is on sale for $125. Their $295 silver package includes one swing evaluation, one lesson, one practice session and a TecFit club-fitting. The $395 gold package includes one swing evaluation, three lessons, three practice sessions and one TecFit club-fitting. More at the GolfTec website.
With a dozen ProV1s going for between $39 and $48, or $2 to $3.25 a ball, God knows why people would pay more for a golf ball, but they are. Clear Sports just opened to the public for a limited time the sale of six dozen of its Clear brand golf balls for $475. That works out to $79.16 per dozen or $6.98 per ball. The ball, which the manufacturer says offers exceptional performance, is popular with celebrities, including comedian Rob Riggle, tennis great Ivan Lendl and and former NHL star and TV announcer Jeremy Roenick. The public offering is arriving just in time for the USGA's new rule reducing the time allowed to look for a lost ball from five minutes two two. For more, visit the Clear Sports website.
.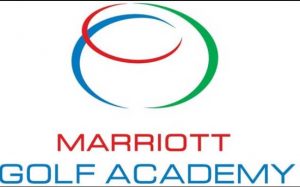 Marriott is offering a choice of free lodging or three custom-fitted Titleist Vokey wedges to anyone who books a 2- or 3-day golf school at their Marriott golf academies in Palm Desert, Calif., or Orlando. More at Marriott Golf Academies.
Dan Vukelich, editor of New Mexico Golf News, is a member of the Golf Writers Association of America and the Golf Travel Writers of America. Reach him at dan@newmexicogolfnews.com