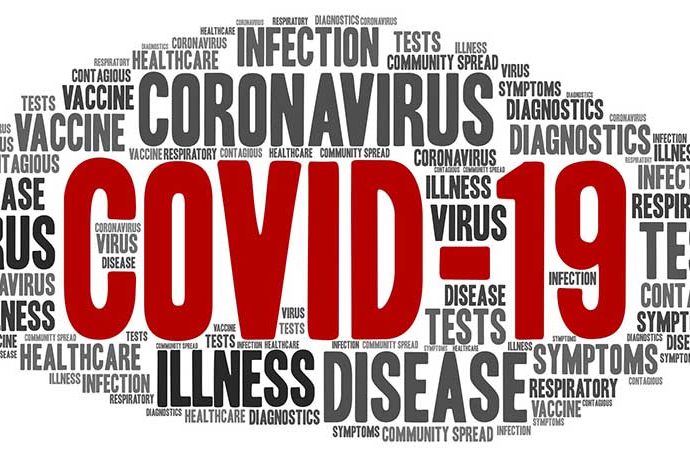 Industry Adopting Best Practices
When We Play Golf Again, Things Will Be Different
Golf courses in New Mexico affected by COVID-19 closures are developing best practices for the day – hopefully soon – they'll be permitted by the governor to reopen for play.
Industry leaders have been in regular contact with Lt. Gov. Howie Morales, updating him on what courses in the Sun Country Section PGA , along with the Sun Country Amateur Golf Association, will do to maintain social distancing and minimize per-to-person contact when they reopen.
Best practices that will be applied statewide include courses going to online tee-time reservations and payment, which obviates the need for players to enter the pro shop; single riders in carts; letting bunkers go rake-less; and developing methods to avoid touching flagsticks.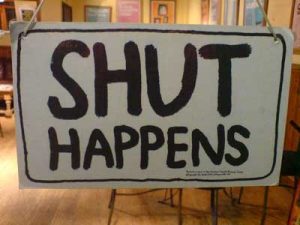 Before the shutdown, Derek Gutierrez, director of golf at Santa Ana and Twin Warriors golf clubs, implemented no-touch cups by placing cut-off swimming-pool noodles inside cups. Balls could ball fall in by less than half a ball's diameter but could be removed by hand or by a player's putter without a player having to touch the flagstick.
Sun Country Section PGA President Jason White, director of golf at the New Mexico State University Golf Course, said the section hopes that golf courses will be among the first wave of outdoor recreational activities permitted to resume if and when Gov. Michelle Lujan Grisham relaxes her stay-at-home executive order.
"The trails and the parks are closed and when they reopen we want to position ourselves to be able to re-open along with them in a responsible way," White said.
Hope within the state's golf industry for an  restart of operations comes as the PGA of America on Monday announced a relief package for PGA professionals economically impacted by the coronavirus.
Nationally, PGA of America Launches Relief Fund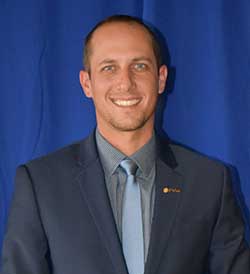 The "Golf Emergency Relief Fund" has been established to provide short-term financial assistance to workers in the golf industry who are the backbone of our sport and face significant financial hardship, including those suffering as a result of COVID-19, the PGA said in a statement. For details on the fund, visit this link.
The effort was initiated by the PGA of America through a lead pledge of $5 million and a matching fund for gifts by third parties of up to $2.5 million. The PGA contribution included every member of the executive leadership team voluntarily reducing their compensation. Additionally, personal donations from members of the PGA's board of directors have been pledged.
The effort is also being supported in various ways by a number of industry organizations, including the Golf Course Superintendents Association of America, the PGA Tour, the LPGA, USGA and other industry groups.
It followed an individual relief effort called "Pros Helping Pros" launched by Brad Lardon, a former PGA Tour player who runs the golf courses at Santa Fe's Club at Las Campanas.
Dana Lehner, executive director of both the Sun Country Section PGA and the Sun Country Amateur Golf Association, said his staff currently is polling its PGA membership to determine how many of the section's members have been impacted by the COVID-19 closures.
White said New Mexico's golf industry is better off than those of other states because "we have so many university-owned, city-owned and casino-owned courses."
"During the COVID-19 closures, we're taking the opportunity to do some maintenance we otherwise wouldn't be able to do if there were players on the course, but we can't stay closed forever. We have millions of dollars of assets at stake," White said.
Not only are courses losing revenue from lost rounds, there's the lost food and beverage sales, retail, plus lost revenue from lessons and from use of courses' ranges, he said.
"At the same time, we just can't throw up our hands and complain. A lot of other businesses are similarly affected. So, what we're trying to do is be a good partner and position ourselves for the day that we can reopen responsibly," he said.
How Superintendents are Handling the COVID-19 Closures
Jimmy Rodriguez, president of the Rio Grande Golf Course Superintendents Association, said maintaining a course during a shutdown like the COVID-19 closures isn't that hard, as long as enough workers are allowed to report to work.
Rodriguez is director of maintenance at the Buffalo Thunder Resort's Towa Golf Course. Like him, his member superintendents are mowing less often, setting their mowers to mow at slightly higher green heights and reducing mowing of the rough to a single cut, he said.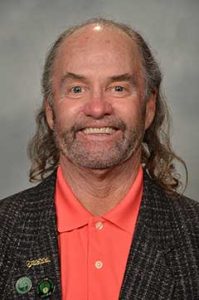 A course whose greens would normally roll at a 9.5 to 10 on the stimpmeter, if played today, likely would roll at an 8 to 8.5, he said.
A change in a greens mower's mowing height from the standard 0.115 inches to 0.30 inches doesn't seem like much, he said, but it helps recently aerated greens recover more quickly.
"What we're not doing is rolling the greens because there's no one playing them," he said.
Spring aeration is happening sooner at some courses because of the COVID-19 closures, he said. And irrigation and turf repairs are easier to perform without players on the course.
"What's hard is trying to maintain social distancing among the crew, and trying to get your head around keeping everyone safe," he said.
"I find myself on a daily basis, using bleach and water and wiping down the steering wheels and gearshift levers of our equipment, and pulling it out of the garage so that the crew doesn't have to go inside when they report to work," he said.
"They guys have worked with each other for years and some of them are family members," Rodriguez said. "I have to remind them to wear work gloves, and to remind them to separate themselves, including at lunch.
"It's hard because they're used to sharing what their wives bake, muffins and fruit and the like. I tell them, 'I know you're friends but we have to do this, guys.'"