Plus: Rules Changes, a Girls-only Golf Academy, Local PGA Competition Results
New Mexico Golf News keeps an eye out for golf travel deals, as well as news of interest to New Mexico and West Texas golfers and other avid players around the country. Here are the latest:
Rules: Leave it in
Bryson DeChambeau has announced he'll leave the flagstick in while putting during 2019. In events where the flagstick is made of fiberglass, the pin will stay in; when it's metal he'll take it out, according to the Bleacher Report. "It depends on the COR, the coefficient of restitution of the flagstick," DeChambeau told Dylan Dethier of Golf.com. "In U.S. Opens, I'll take it out, and every other Tour event, when it's fiberglass, I'll leave it in and bounce that ball against the flagstick if I need to." For a detailed explanation of how the change in the flagstick rule and other rule changes coming on Jan. 1 will affect you, see our previous wrapup on the rule changes.
Travel: TPC Sawgrass
Among the best golf travel deals we've seen, TPC Sawgrass is offering a fall-winter getaway package valid for arrivals Dec. 17-31: Two nights' accommodations at the Sawgrass Marriott Golf Resort & Spa; breakfast daily at TPC Sawgrass Clubhouse; one round on The Players Stadium Course venue; one round on Pete Dye's Valley Course; a $100 Topgolf gift card; and a Topgolf VIP "skip the line" pass. The cost is $915 double occupancy. For more visit the TPC Sawgrass website.
Local Pro: Back at Towa
Sun Country PGA Professional Linda Howell, most recently at Rockwind Community Links in Hobbs, N.M., has returned to Towa Golf Course at the Buffalo Thunder Resort in Pojoaque, north of Santa Fe. While at Rockwind, Howell oversaw the 2015 launch of the redesign of the former Ocotillo Golf Course into a popular hub for junior golf in Southeastern New Mexico. The redesign by Scottsdale architect Andy Staples included a 9-hole junior track called L'l Rock as a centerpiece of the project.
Local Pros: Competitions
Los Altos Golf Course instructor David Muttitt and Titleist Rep Adam Kase posted a two-day total of 18-under to win the Sun Country PGA Section's 2018 Yamaha Senior-Junior Team Championship held at Painted Desert Golf Club in El Paso, Texas, on Oct. 30-31. Finishing second were Ladera Director of Golf Bill Harvey and Mark Gonzalez of Topgolf El Paso. Third was the team of Canyon Club at Four Hills Director of Golf Don Yrene and Steve Manning of Santa Ana Golf Club. The winning team split a purse of $1,200; the second- and third-place teams each netted $800. Full results are here.
Shopping: Christmas at Golftec
Golftec, including the Albuquerque outlet at 419 Mountain Rd. NW, is offering holiday packages ranging from $125 to $395. The high-end offer includes a swing evaluation, three lessons, three practice sessions and one TECFIT club fitting. GolfTec's indoor hitting bays are equipped with instant video replay and devices that measure club speed, ball speed and carry distance.
Holly Goes In-studio
Golfweek reports that Holly Sonders, a former host of Golf Channel's Morning Drive and a staple of Fox Sports's USGA championship coverage since 2015, will not be appearing on future golf telecasts for the network. Instead, she'll take an in-studio role. The move surprised industry observers who considered her one of the Golf Channel's hottest stars before Fox lured her away. While Sonders may no longer appear in a golf capacity for Fox Sports going forward, based on her recent Tweets, her college football presence on the network continues, according to Bleacher Report.
Travel: Golf Kiaweh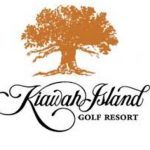 Kiaweh Island Golf Resort just announced a special that runs Nov. 11 through Feb. 29, 2019, that includes mix-and-match options involving lodging, meals and rounds at any of its five courses. Option 1 is two rounds at the Ocean Course, Turtle Point, Cougar Point, Osprey Point or Oak Point. Option 2 is two dinners at any resort restaurant (including The Ocean Room or The Atlantic Room). Option 3 is one round of golf at any of the five courses and one dinner at any of the resort's restaurants. Stays of four days or more get a room upgrade. The Kiaweh golf travel deals apply to rooms that go for either $200 to $300 per night. See details of the offers at Kiaweh's website.
Rules: Peace in Our Time.
After a six-week period of review, the USGA in mid-October reinterpreted Rule 4.3 of the Rules of Golf (use of equipment) to reaffirm the legality of use of printed books used by Tour players and caddies that show the break and slope of greens. An earlier interpretation would have severely impacted use of green guides produced by StrackaLine. The USGA and R&A had initially proposed severe restrictions on the type of information that could be included in yardage books, but after consulting with players, coaches and stakeholders, a revised rule will go into effect Jan. 1. StrackaLine's guides are used on the PGA, LPGA, Symetra and Web.com tours, as well as by more than 300 NCAA Division I college teams.
Travel: Marriott Golf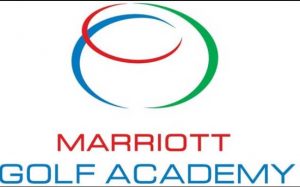 Two Marriott Golf academies – the Grande Vista Resort in Orlando and Shadow Ridge in Palm Desert, Calif. – are offering a choice of three free fitted Titleist Vokey SM7 wedges or free lodging as part of any enrollment by Dec. 31 in any 2- or 3-day academy course. Students get reduced greens fees at the academy's courses. With lodging, 2-day schools at the two resorts run between $1,249 and $1,399 through Dec. 31. Non-students such as parents or spouses may stay in the room at no additional charge. For more visit the Marriott Golf website.
Equipment: McIlroy and Kids
TaylorMade Golf has introduced the Rory Junior Golf Sets, created through input from McIlroy to welcome the beginner and developing player to the game of golf. The set incorporates technologies found in other TaylorMade products and is engineered to deliver optimal lengths, lofts and shaft flexes to promote proper swing mechanics for junior golfers. For more, visit the Taylormade site.
Instruction: No Boys Allowed
Ray Travaglione, founder of the International Junior Golf Academy and International Junior Golf Tour to showcase junior golfers to college coaches, will launch G2, a girls-only golf academy in Bluffton, S.C., next summer. The academy will offer golf instruction, an accredited academic schedule, small class sizes and AP Classes, plus mental training and a female-specific fitness program including nutrition planning. The program also will include a special curriculum promoting female empowerment, leadership and community involvement. Finds details at g2golfacademy.com.
Travel: In the Air
If Southwest Airlines isn't your preferred airline on golf trips, not only are you missing out on two free checked bags, there's the free movies they now offer via their onboard free wifi, as well as free messaging/texting while in the air. Although it's the last of the majors to offer free movies, it was the first to offer free TV. One industry observer posited that one reason carriers are offering free movies "is to distract and entertain passengers so they won't be as upset about all the other services and products they must already pay for on their flights."
Compiled by Dan Vukelich, editor of New Mexico Golf News, a member of the Golf Writers Association of America and the Golf Travel Writers of America. Reach him at dan@newmexicogolfnews.com